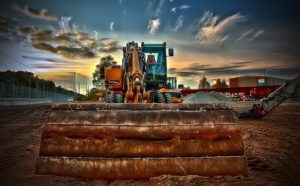 Several years ago I had a friend on the East Coast that had a problem. My friend came to me with questions after a project he was working on with a fence builder turned ugly. My friend purchased his property without a fence. Because he had several dogs on the property, he wanted a fence to keep them from wandering off the property. He called a fencing expert and began installing the fence. Everything was going well until he got a visit from his township informing him the whole fence needed to be torn down. It seems he was building without a permit.
Many small projects performed on commercial or residential properties may not need a building permit. Whether or not you need building permits can be different in every city. In some cities, even constructing a large garden may require a permit. In our experience, you'll need a building permit for most projects that require significant construction or anything that impacts the structural integrity of your building. Typically, the permit process can be started with the city or county government office. They'll start the process and refer you to the zoning department, planning staff, and the building and safety department.  In addition, building plans are often required to explain the work being done.
Here are some of the projects that might require a building permit: construction of a new building, building new accessory structures, above- and in-ground spa and swimming pool installations, remodeling of a building, roof installation or replacement, constructing new decks or balconies, plumbing work – including water heater replacement, fence or wall construction, retaining wall construction, garage conversion or expansion, large garden installations, electrical improvements, plumbing work, changes to site drainage and grading, and replacement of windows or relocating doors.
A structural engineer should always be involved in projects that involve structural repairs, and soils engineers when foundation repairs or excavations are proposed.  This is because structural engineers have specialized knowledge of construction materials, lateral forces, building safety, structural analysis and design. Soils engineers are specialists in below ground construction.  The building department mentioned above should be able to help you understand what your area's code requirements are and what permits, plans or maps are needed. You may also need to work with a professional land surveyor if you are proposing to build near property lines.
At Helfrich-Associates, our policy is to work through the decision on whether a permit is needed between the owner of a property and the construction team. Our vote is that a permit is always needed. We tend to err on the side of caution – it's easier to get a permit at the beginning of a project, rather than later on after work has already begun.  Building departments can, and often do, issue stop work notices when they discover that work is being done without a permit.  They can also issue fines to the contractor and to the homeowner for doing work without permits.
Have you ever had a problem with permits? Have you been forced to stop work on a project or do a tear down? Let us know in the comments below.
You can also join in on the conversation on our Facebook, Twitter or LinkedIn pages.