At Helfrich-Associates, we know how important it is to do your research when starting a new project. We were asked to investigate a property located in Los Angeles. The house we visited was originally constructed in 1937 and alterations were performed in 1957 and 2010-2011.
The Research
The home is experiencing foundation and structural movement.
In order for us to understand what was happening to the structure and foundation, we needed to research building permits through the online service on the city's website. We were able to locate building permits. However, the city did not have a record of plans or a soils report that would have been needed for the alterations in 2010-2011.
Evidence of foundation and structural movement consists of interior and exterior cracks and separations. Wall and ceiling movement along the cracks has caused buckling of the finishes. Distortion of the entry wallpaper is caused by shearing of the walls at an interior corner.
The front steps are cracked where a topping was placed onto a cracked concrete substrate. An approximately 1/2-inch wide gap between a wood column and wood beam was observed at the entry walkway.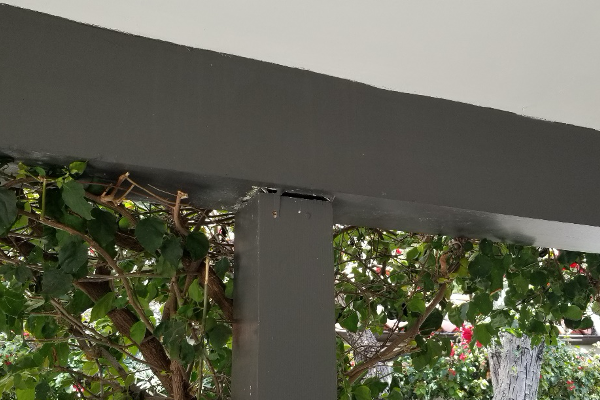 Conclusions
We concluded that the most likely causes of the observed cracks and separations are expansive soil movement and/or soil compression. These conditions are affecting the house because of footings that may not be deep enough or wide enough to adequately support the structure loads.
Inadequate surface and subsurface drainage conditions may contribute to soil and foundation movement, although we did not see any significant adverse surface drainage conditions. Plumbing leaks (drain lines, pressure lines, pool plumbing, or irrigation lines) can also cause soil movement.
We also concluded that a floor elevation survey should be performed to determine the foundation movement that has occurred and a subsurface exploration to verify foundation conditions would also be helpful.
Our conclusions will not be final until the homeowner has provided us with 2010/2011 remodel and addition plans, and the soils report.