buy Pregabalin uk next day delivery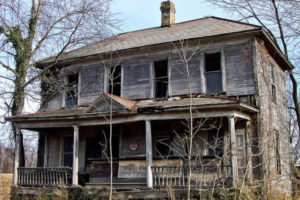 Do you know the common signs of home damage and deterioration? It's important to be aware of changes around your home or property that could be signs of deterioration. These signs could be sagging beams, discoloration on ceilings/walls, cracks in floors & foundations, rust on steel stairs, tipping of retaining walls or slope movement.
https://machine-acafe.com/41909-dtf50532-rencontre-je-t-attend-vers-ouistreham.html Let's face it, home or property repairs are never fun. They're costly and time consuming. Most of us want to get them done as quickly and economically as possible. Yet there's one thing you should never exclude from your project — a consultation with an experienced construction engineer about the signs of home damage.
rencontre femme a muret An engineer will help you diagnose some of the aforementioned problems and signs of home damage and let you know when you have a problem that needs immediate attention.
For instance, a sagging beam could be a sign of a problem with your building's structural framing. Structural framing is supported by a building's foundation, which means that changes to the condition of the framing could indicate an issue with the foundation, such as soil movement. Soil movement can often be triggered by soil that is too moist or too dry.
Cracked foundations may also be a sign of soil movement. A building's foundation may crack if too much water permeates the soil underneath, for example, after a particularly wet winter with lots of rain. As the rain water begins to accumulate and move across ground surfaces, it will find the path of least resistance which can be cracks in the ground caused by a lack of soil moisture. Dry, expansive soils will shrink, allowing water from rain or other sources to enter the cracks and destabilize the soil, possibly affecting a building's foundation.
Moisture can also lead to slope movement. When a hillside has cracks in the soil layers, water can enter the cracks. This creates pressure that pushes against the upper layers of soil, and assisted by gravity, the soil will move down the slope. This causes mudslides like the one that resulted in severe damage and loss of life on Interstate 5 between the mountain town of Gorman and Santa Clarita.
If a property has issues with water intrusion or slope stability, it is important that you ensure proper steps are taken to resolve the issue. In addition to soil instability, water intrusion can lead to serious environmental health issues, such as mold growth.  Water trapped inside a building can mix with other substances in the building and can lead to contaminated standing water that could pose a risk to anyone coming in contact with the water.
If you notice a pattern of discoloration on exterior or interior walls, you may have an issue with organic growth. Among other things, the stains may be caused by condensation and thermal bridging. Thermal bridging is caused when framing lumber acts as a conduit for heat transfer, allowing moisture and dirt to build up and facilitate the growth of mold or algae. As mentioned above, organic growth could cause a huge health hazard for any occupants of your building or home.
This last problem won't apply to every property, but if you have a retaining wall on your property it's important to monitor it for signs of deterioration. A failed retaining wall could cause untold monetary damage to your property or your neighbors. It could even result in personal injury. That's why it's important to inspect all walls on your property to make sure you have adequate drainage.  Should a blowout occur you may see an entire hillside go with it.
When it comes to recognizing the signs of home damage, remember this: if you notice areas around your building or home that make you think "that just doesn't look right" you should call an engineer for an evaluation. Especially if you think the issues may impact any renovation or repair projects. An engineer will help you assess the issues and come up with a solution if action is needed.
Have you ever had a problem with recognizing the signs of signs of home damage and building deterioration? Let us know about it in the comments, below. We'd love to hear about how the issue was resolved. You can also join in on the conversation on our Facebook, Twitter or LinkedIn pages.