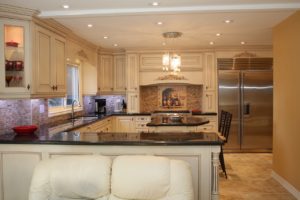 As a former guest on the popular HGTV Series Flip or Flop, I had to deliver some unfortunate news to the very talented hosts of the show who rarely if ever have a flop on their hands.  This time the home that they had purchased to flip had an old fissured, crumbling concrete foundation that would require expensive replacement.  It was truly one of the worst foundations that I'd ever seen as an engineer.
The response to this episode was overwhelming with many of you asking me, "How do I avoid that kind of trouble?"  The simple answer to the question would be for me to say, "Buyer beware and know what you're getting into before you sign on the dotted line."
Life is never that simple, however, and a more helpful answer is a bit more complex. The recent rise in real estate prices has led to many more individuals and businesses entering or re-entering the real estate market with the hope of successfully flipping properties. The rules of the game, however, are changing.
Yes, there are still some attractive bank property repossessions (residential and commercial) that are flip candidates.  Other property owners have recovered their valuations and are ready to sell low now with untapped equity.  Still other people enjoy the process of buying homes, investing sweat equity, living there for a while and then repeating the process.
Watch Out!
Whatever your motivation when flipping properties, you must now pay attention to the important changes occurring in the real estate market.  You really need to do more "due diligence" upfront when considering a property (residential or commercial).  They make it all look so easy on television and in some of those real estate seminars.  If it was really so easy, there wouldn't be an industry of experts with seminars, DVDs, webcasts, workbooks, etc. showing you what to do.
I hate to say it, but we usually get the call for help when it is already too late after the initial property purchase.  When you consider the amount of money that you're investing, the cost of a professional engineering consultation and an engineering inspection is well worth it.  Don't over-rely on property inspectors and general contractors. They have their limitations, and generally admit it.
They are talented experts, but they are not  . . . structural engineers who look for the hidden problems that even the current owners might not recognize. 
Many property inspectors, while professionals, won't climb on roofs, inspect pipes underneath the property to the street, identify unstable soil conditions, etc.  The same is true of your general contractor.
If you have any doubts about a residential or commercial property, don't sign without expert structural engineering help.  Here are five tips that new flippers or those re-entering the marketplace will want to take into consideration for successful property investing:
Historic Properties Alert
Is It Repair or Really Renovation?
Unexpected Costs Add Up Fast
Schedule Delays
ROI Contingency
#1. Historic Properties Alert
What do you think is an historic property?  In California and much of the West, a typical answer might go along the lines, "If it was built before 1900 like those Victorian homes in San Francisco."  The Victorian era spans 1837 to 1901, the time of Queen Victoria in England.  Others might throw in the Craftsman period from about 1905 to 1930, which incorporated the simpler lines of the arts and crafts movement.
Those are both good answers, but many cities are looking to preserve their heritage well beyond the late nineteenth century and the first three decades of the twentieth century.  You might be surprised to learn that some cities consider industrial buildings and residences from the early 1950s forward to be worthy of historic preservation.
I'll share an example close to home.  A 1950s era fast food outlet that had been vacant for some years was purchased by a popular coffee chain.  The building was unoccupied (for years), dilapidated and might have been a tear-down.
Friends of the former eatery, however, came to its rescue with fond memories of high school days and a desire to preserve the historic address.  Great care was taken at considerable expense by the coffee chain to maintain the historic look of the exterior building, including its iconic neon sign.
The lesson here is that one property owner's tear-down can be a community institution.  It's important to know the community where you're buying property and be aware that historical preservation is an active movement gaining momentum.
#2.  Is It Repair or Really Renovation?
So you've installed new bathroom vanities and plumbed them, replaced water heaters, knocked down a wall or two, tiled, painted, etc. You might think that kind of experience qualifies you to flip a property without plans, permits and inspections.
These are fairly straightforward projects after all, which you've done satisfactorily with family or friends.   You'd be right about that of course, but that's not how many municipal building and safety departments see it these days as the Great Recession has come to a conclusion. So, think again.
What might have been overlooked a few years ago due to adverse economic conditions is now changing when it comes to plans, permits, fees and inspections.  To use an old expression, "A new Sheriff has come to town."  Get ready for the law when it comes to renovation—beyond cosmetic.
In some locations, even replacing a water heater requires a permit, fee and inspection.  All this is being done in the name of safety, and we applaud the effort to discourage unqualified, unlicensed repair work by individuals who really don't know what they're doing and can harm people.
For flippers the implications are clear that unless the work is very simple (clean, paint, landscape), then you'll need plans and permits.  So, add plans and fees to your costs, and the time it's going to take for paperwork, approvals, inspections, so you don't run into problems during your flip's resale escrow.
#3. Unexpected High Costs
Do the math and then do the math over again when it comes to flipping properties. There are some new realities to consider when it comes to DIY (do it yourself) flipping of properties.  You're going to need licensed, professional contractors and be able to prove that you used them.
If you've been on the sidelines for a while when it comes to flipping, then the first place to visit is your local municipal or county building, safety and planning department(s).  A brief conversation or two will help you test the waters in terms of what to expect in terms of the latest ground rules, permits and fees in your locality.
If you've never worked with a professional structural engineering services firm, then contact a firm like ours for an initial consultation.  Tell us that you're planning on getting back into the real estate flip game. We can tell you generally what to expect and offer valuable upfront guidance on how to protect yourself before you even start looking at properties.
There's nothing more frustrating than looking at properties and then discovering that if you had only a couple of more items on your checklist, then you would have walked away faster.  Let us help you become a savvy property investor.
We also can tell you what to expect in terms of costs if you need to engage a structural engineering firm.  While every project is different, we can give you a range of engineering contingency costs that will help you evaluate the potential return on any investment that you make in a property.
#4. Schedule Delays
When you go into any construction project, plan on schedule delays.  Build in extra time so that whenever that delay happens, and it will, you won't be literally climbing the walls over the potential financial or other consequences.
When you speak with us, ask us about typical timelines for the type of project that you're considering.  We work with contractors and municipal staff every day.  We'll tell you conservatively what to expect in terms of construction completion and municipal inspections.  Engineers are conservative by nature, and we're probably more realistic than what you might hear elsewhere from the people actually doing the work.
#5. ROI Contingencies
Never lose sight of the fact that the whole reason to flip a property is to earn an adequate return on your capital and personal labor.  Be sure to estimate your own personal time required to manage or work on any project.  Assign yourself an hourly rate for your services and include it in the cost so that you're sure to earn an adequate return on your investment.
Build in some contingency costs in case things go wrong.  Don't be overly conservative about expected costs or overly optimistic about resale value.  Flipping properties is not a hobby that earns you money on the side—no matter what you see in the media or hear at real estate seminars.
It is hard work, and you deserve to get paid adequately for it!
Conclusions
Flip or flop . . . it's all in your hands when you go into real estate.  You can increase your opportunities for success, however, if you're willing to build a professional team.  A solid team of experts behind you is essential for success.
A structural engineering firm as a team member can help you avoid many of the pitfalls in flipping properties.  You'll also want a talented real estate agent, an attorney who knows real estate law and a certified public accountant, but we'll let them tell their own stories.
What do you think about property flipping? Let us know in the comments below.
You can also join in on the conversation on our Facebook, Twitter or LinkedIn pages.