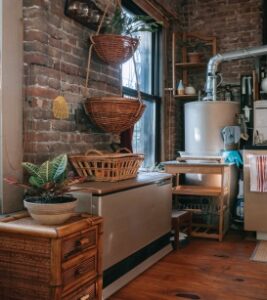 Water heaters are like many appliances, and they need to be maintained regularly to extend their life.  
Minerals
in our hard
water, as well as
normal corrosion, can
shorten the life of your water heater
by years
wit
hout
annual maintenance.
Otherwise, you might
be in for a rude
, cold 
surpri
se
!
If it has been awhile since you purchased a new water heater, the prices have gone up quite a bit.  You can easily spend $500.00 to $1,000.00 for a simple, natural gas entry level small family water heater that serves up to four people.  
Labor is extra and typically adds up to another $1,000.00 or more.  In Southern California, earthquake strapping is necessary too.  With natural gas, the services of trained, licensed plumber are needed to ensure safety during installation and that the installation will meet local fire codes.… Continue Reading Now You're in Hot Water . . . Let's Keep it That Way!